Jim & Alberta Landry, Pastors
Welcome to Christ Outreach Discipleship Ministries, Inc. We count it a privilege to have you visiting our web site. We are committed to serving God and the needs of you and your family. Christ Outreach is a non-denominational ministry with a heart for all of God's people. We are dedicated and committed to making disciples for Jesus Christ. We provide Christians with wisdom and knowledge through the Word of God so that they can experience significant breakthroughs in their life.
Here at Christ Outreach Discipleship Ministries our goal is to share the love of God, strengthen the people, provide spiritual education and guidance by teaching the Gospel. Our heart is to see salvation of those that have not come to know Jesus through witnessing and evangelism. To provide Leadership with integrity in the nurturing of families and embracing them with a spiritual, social, educational and economical model of Christ in the Church. We are called to help you achieve the fullness of your destiny that our Father God has purposed, planned and destined for your life.
Jesus Christ is Lord at Christ Outreach Ministries and we believe in being guided by the Holy Spirit. We invite you to come and join us in worship.
New Release Books ORISHA "African hidden gods of worship" By Jim Landry
https://www.amazon.com/Orishas-African-Hidden-gods-worship-ebook/dp/B073RV8S7K/ref=sr_1_1?ie=UTF8&qid=1511831294&sr=8-1&keywords=Orisha+African+Hidden+gods+of+worship
Serpent Seed Doctrine 2022
2022 Website order it now!
Meet Our Leadership
Jim Landry, Apostle Norman Parish 2017 In Glory,
Pastor Harlan Deem 2012 In Glory, Apostle Dario Parish and Pastor Ed Johnson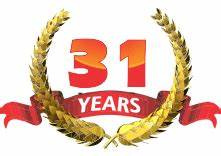 GRACIA INTERNACIONAL
Apostle Dario Parish Overseer
http://www.graciainternacional.tv
International Donations Click Here http://graciainternacional.churchcenter.com/giving
Email aposdario@gmail.com
Glen Miller, Senior Apostle (2011 In Glory)
Conference & Seminars
Lake Hamilton Bible Camp
Hot Springs, Ark 71903 www.lakehamiltonbiblecamp.com
TEAM MINISTRY
http://www.spiritualwarfareteam.com
YouTube Video's http:// https://www.youtube.com/channel/UCTVwdIRMWOOzu7sMWcqaBfg
Local Senior Pastor Ed Johnson
"Christ Centers" Beaumont, TX